The Team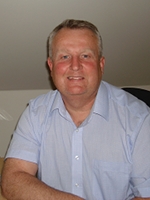 Martin Sneddon (Myself)
I began my apprenticeship as a Bricklayer Journeyman aged 15 in 1976. At the age of 18 when I was timed served in 1979 I had the opportunity to work in the then West Germany. I worked there from 1979 till 1981 and travelled extensively throughout the country at this time. This was a great learning experience as a recently time served journeyman. Learning new areas of my trade was a real eye opener. The German way was completely alien to our ways of teaching in the UK but it was hard work just the same! Upon returning from Germany I settled down and married Sally in 1982 and soon after my son Martin was born (little did I know at this time he would follow the long family tradition into the craft of bricklaying.) From this time onwards I began building my own business which is now known as Martin and Son Builders.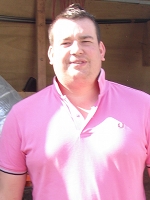 Martin Sneddon (My Son)
In 1999 Martin took the route through the same college as myself (Ayr Technical) and served his time directly through me as did my father through his father. Whilst Martin covers all dimensions of the business he in the main handles the design and build aspect of the garden projects and has a great grounding in the wide range of technique that is required. He helped design and lay the garden project show area for Rowebb in Kilmarnock. In their photo gallery you will find some of our project work (link www.rowebb.com).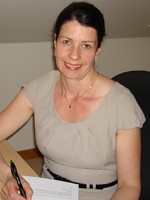 Sally Sneddon (My Wife)
My wife Sally is the main organiser in our business. She works extensively with the paperwork and communicates with clients and suppliers on a daily basis. She is an invaluable asset to our business.